The Strunk brand
who we are and how you can benefit from us
What we can and what we do
With core competencies in resistance welding, special machine construction and automation, Strunk Connect has been a well-known partner for the automotive industry, the electrical and solar industry, medical technology and many other industries for many years. Based on our experience from over 45 years of process technology, we develop and manufacture complete solutions for the implementation of non-ferrous metal connections in high and low voltage electrical systems, in power distribution as well as in electronics and component construction.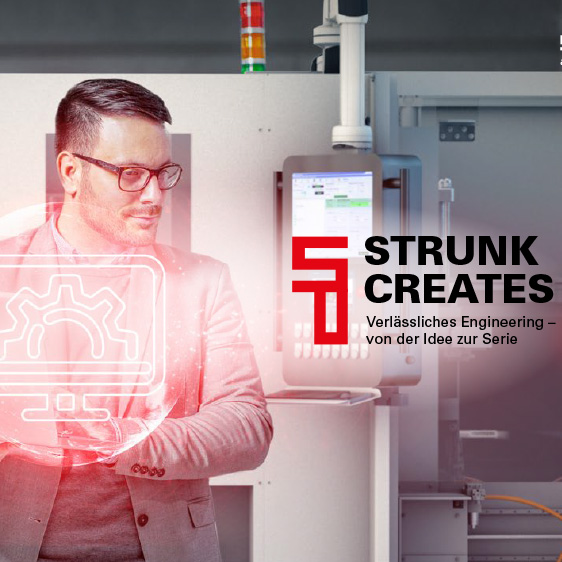 maximum security in your product development
special control and regulation systems for stable processes
highest quality in non-ferrous metal compounds
holistic solutions from a single source
extensive know-how for your process automation
Why you should choose Strunk
As an integrated process partner and recognized specialist for holistic automation solutions, Strunk accompanies you with convincing development, product and service solutions – starting with the idea through implementation to ongoing operation. Technology, individuality and competence are the cornerstones of the efficiency we have created.
We are just as familiar with the requirements of the automotive industry as we are with those in the fields of medical technology, white goods, renewable energies, electrical engineering and defense. Our know-how and our many years of experience, combined with our creativity, agility and vertical range of manufacture, make us the ideal partner for our customers – competent, reliable and future-oriented.